Ensuring customer satisfaction is our highest priority. My Organic BD offers 3 days return & refund policy for its esteemed clients. Here are the pros and cons of these policies: –
Return reasons
spoilt product: – if your product is spoilt or damaged during delivery.
product mismatch: – if your product does not match with manufacture description or with the one you desire.
quantity: – if your product quantity is less than your order.
we will accept your return based upon these requirements: –
1. The item you want to return must be unused, unworn, and in fresh condition.
2. Item must be returned with its original packaging.
3. Item must have Money receipt, Order form, and other procurement papers.
How to Return the problematic product and find a new product: –
1. At first Contact with My Organic BD Marketing Department
Hotline: +880 1874 044 515
E-mail: sales@myorganicbd.com
Please share your order number and detail about the item you want to return for a valid reason.
2. After having your returned item, we will do requisite tests to justify the reasons for what you return the item.
3. After the tests if the reasons appear valid to us then we will send you a change and notify you.
4. if reasons appear to us invalid we will also send the item to your address but you must bear the courier cost then.
4. We will not accept any return request of your item after 3 days of procurement.
When customer will be refunded
1. We refund the customer if he/she doesn't satisfy with the product that he/she has been delivered. The customer must send us the unused product with procurement papers and carry courier costs within 3 days to a net refund. We will not refund for Used and worn product.
2. Problematic product owner to whom we can not provide with change will get a refund.
3. If any customer does not receive the product at all will get a refund.
Join our newsletter,so that we reach out to
you with our best news and offers.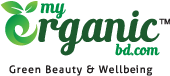 A 360-degree green beauty & well-being eCommerce for Authentic Natural Super Foods & Organic Products with tailor-made services like Dieticians, Dermatologists, and Personal Wellness.