Our blogs are for you and your healthy life. We will try to give you best information to lead the best healthy life.
Get latest blogs first. So why are you waiting for. Subscribe now!
Dried fig recipes are delicious, healthy. It can make your regular busy day colorful. They fulfill your unique taste and keep you healthy! I am Ismoth Jahan from MyOrganicBD, a cooking hobbyist (have a black belt in cooking) with three years of experience writing...
read more
Join our newsletter,so that we reach out to
you with our best news and offers.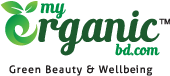 A 360-degree green beauty & well-being eCommerce for Authentic Natural Super Foods & Organic Products with tailor-made services like Dieticians, Dermatologists, and Personal Wellness.